Special Deluxe Box
Get a free Jumbo Makeup Puff with a brush purchase over RM30!
Promo ends in:
Hurry! only 1 left in stock.
A Merdeka Special, your favourite Deluxe Box with a twist! An eyelash curler to complete your makeup look!
About Special Deluxe Box
All brushes are made of soft, synthetic bristles
Cruelty-free & vegan
Free shipping within Malaysia*
Great for all beauty enthusiasts!
Comes with 1 BC Sponge & 1 Mini Brush Wash Lavender & 1 Eyelash Curler
Perfect as a gift!
This purchase will come with:
(1 Full Kit) 11 face & eye brushes & 1 makeup bag

Flat Contour Brush
Highlight Brush
Fluffy Blush Brush
Tapered Powder Brush
Foundation Brush
Concealer Brush
Precision Brush
Eyebrow & Spoolie Brush
Blending Brush
Eyeshadow Fluff Brush
Firm Shadow Brush

1 BC Sponge (Latex-free!)
1 Mini Brush Wash (our famous makeup brush cleaning soap!)
1 Main Squeeze Eyelash Curler (our new eyelash curler with comb!)
Free shipping within Malaysia
Packaged & shipped in the Butterfly Box
Makeup made easy with Brush & Co
Everyone has different level of makeup expertise & here at Brush & Co we are ready to assist you by providing any beauty tools you may need!
Let's learn more about our brushes.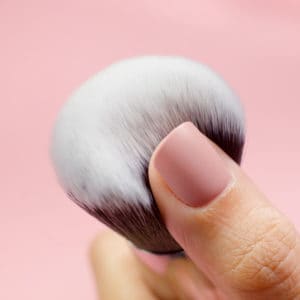 Made of soft, synthetic bristles
We have been a cruelty-free brand from the beginning; opting for synthetic brushes rather than natural bristles. Simply because synthetic bristles & today's technology combined can produce a similar texture to natural hair. Synthetic bristles have more pros than cons too and are the better choice for those with sensitive skin!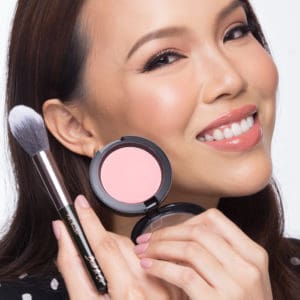 Beginner to pro friendly brushes
When creating a set, we keep in mind everyone's makeup routine. In every set, we make sure there are face brushes & eye brushes; just different shapes or variety. Any of our brush sets should be able to help you create a simple daily look to a full glam look.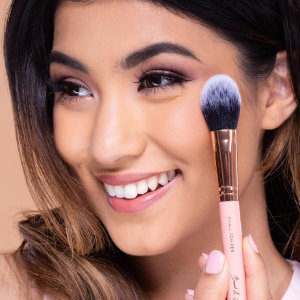 Friendly prices
All our products here at Brush & Co give you the best value. It was very important that we keep it wallet-friendly as we want to make it accessible to a lot of you! Everyone deserves a high quality beauty tool that won't break their bank. Again, cheap doesn't mean bad & expensive doesn't mean better!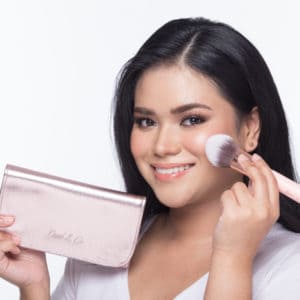 Loved by many & it shows in the reviews!
As for any online purchases, it is important to see what others say about a product. At Brush & Co, we have HUNDREDS of genuine product reviews at every product page. You can find them at the bottom of every product pages.
PS: We listen to you!
A lot of our releases were suggestions by a lot of you. And we love it! We want to create products that are beneficial to you & other beauty enthusiasts! Ivory & Onyx Kit, for example, was made from a feedback session we had on Instagram. They wanted brush names printed on the handles, the handle to be lighter and shorter & certain brush shapes! And we made it happen! A lot of the beauty brushes you may need can be found here at our store.

Can't find something? Send us a DM, comment etc and we'll definitely help you!
Frequently Asked Questions
What Others Are Saying...
Frequently Bought Together
Hurry! only 1 left in stock.