Out of stock
Email me when it's available
Worth RM159, it's all yours for RM85
What's new with Lilac Luxe Eye Kit?
All brushes are now labelled!
Transformed 4 eye brushes, say hello to the new Precision, Blending, Firm Shadow & Eyeshadow Fluff brushes!

Precision Brush: Slimmer & smaller blending brush that's meant to help you precisely apply, blend out any eyeshadow on your crease. Can be used for inner corner highlight too!
Blending Brush: The new one features a new shape! It's now more rounded at the tip than previous version.
Firm Shadow: This new shape is multipurpose! Use to smoke out your eyeliner, or precisely carve out your eyebrow due to its size!
Eyeshadow Fluff: This new shape is much smaller and less dense than the previous version. Fits beautifully on your eyelid for that spread of eyeshadow.

Upgraded the whole brush set look with flat handles for a sophisticated look
The new Lilac Luxe 2.0 is also more lightweight = travel-friendly
This the new version of Lilac Luxe that has been upgraded & transformed.
About our Lilac Luxe 2.0 Eye Kit
Made of soft, synthetic bristles
Cruelty-free & vegan
Free shipping within Malaysia*
Great for all beauty enthusiasts!
This purchase will come with:
5 eye brushes & 1 makeup bag

Precision Brush
Eyebrow & Spoolie Brush
Blending Brush
Eyeshadow Fluff Brush
Firm Shadow Brush

Free shipping within Malaysia
*Starting November 2022, we are introducing a new box design! The box itself is made of a better material which ensures a better shipping experience & protection for your purchases. 
**Makeup bag has is now more compact in size (still fits all of your Lilac Luxe brushes & makeup products, though!
Makeup made easy with Brush & Co
Everyone has different level of makeup expertise & here at Brush & Co we are ready to assist you by providing any beauty tools you may need!
Let's learn more about our brushes.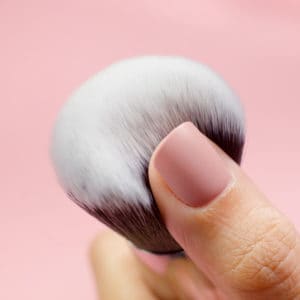 Made of soft, synthetic bristles
We have been a cruelty-free brand from the beginning; opting for synthetic brushes than natural bristles. Simply because synthetic bristles & today's technology combined can produce a similar texture to natural hair. Synthetic bristles has more pros than cons too! We have a separate blogpost for that if you're keen to read on that (here) Also, cruelty-free, synthetic makeup brushes are the better choice for those with sensitive skin!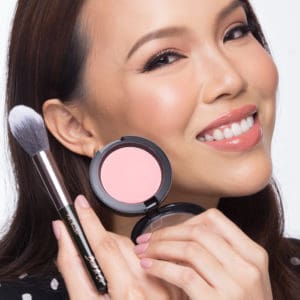 All our brush sets are beginner-friendly
When creating a set, we keep in mind everyone's makeup routine. In every set, we make sure there are face brushes & eye brushes; just a different shape or variety. For example, in Rose Kit you have the Angled Foundation Brush; which give you a high coverage of liquid or cream foundation. And in Ivory & Onyx Kit you have the Round Foundation Brush; which give you a more natural or buildable coverage according to your skin needs. And in every brush sets we include essential eye brushes that'll get your eye look poppin.
Wallet-friendly
All our products here at Brush & Co gives you the best value. It was very important that we keep it wallet-friendly as we want to make it accessible to a lot of you! Everyone deserves a high quality beauty tool that won't break their bank.

For example, Rose Kit is an 8 pieced brush set that comes with a brush bag; it retails for RM139 with free shipping within Malaysia. If you don't fancy a full set, you can opt to purchase our brushes in singles. It ranges from RM15-RM27. We offer free shipping within Malaysia for orders above RM75 too!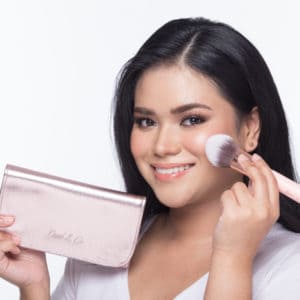 Loved by many & it shows in the reviews!
As for any online purchases, it is important to see what others say about a product. At Brush & Co, we have HUNDREDS of genuine product reviews at every product page. Rose Kit has the highest reviews (being the older brush set than Ivory & Onyx!). If you shop on Shopee, you can find us there too and check out our product reviews. These are 100% genuine reviews and we take the good & the bad! We definitely are open to feedbacks as it helps us improve our products!
MUA approved
Over the years, we have engaged with local MUAs to see their thoughts on the products as well as work with them for shoots & product reviews. We let them be the judge of our brushes! Their tutorials are available on our Instagram page for you to refer to if you need any assistance. Or check out our IGTV!
PS: We listen to you!
A lot of our releases were suggestions by a lot of you. And we love it! We want to create products that are beneficial to you & other beauty enthusiasts! Ivory & Onyx Kit, for example, was made from a feedback session we had on Instagram. They wanted brush names printed on the handles, the handle to be lighter and shorter & certain brush shapes! And we made it happen! A lot of the beauty brushes you may need can be found here at our store.

Can't find something? Send us a DM, comment etc and we'll definitely help you!
Frequently Asked Questions
What Others Are Saying...
Frequently Bought Together
Out of stock
Email me when it's available