Angled Foundation Brush *
Out of stock
Email me when it's available
*This is a limited edition release!
It's your lucky day! You've been asking "Can we buy loose brushes from Rose Kit?" "Do you have foundation brushes?!" "Restock foundation brush please!" and here it is! It's super limited (Less than 20 pieces available!) so don't hesitate & add to cart right now!
Angled Foundation Brush from Rose Kit collection:
Made of soft, synthetic bristles
Cruelty-free!
Dense bristles for full, flawless coverage
Easy to clean (especially with our Brush Wash!)
Super limited in quantity & a one-time only thing, so add to cart quick!
Our 100% cruelty-free brushes are elegantly designed, with luxurious quality and longevity in mind. Suitable for all skin types.
Intended for makeup beginners and enthusiasts as our makeup brushes are easy to use and superior in quality while staying at an affordable price.
Premium Synthetic Fiber
Our brushes are made of the best, most luscious synthetic bristles to ensure a pleasant & comfortable makeup application. We love being soft & kind to your skin.
A Brush for Everyone
Whether you're a beginner or a professional makeup artist, there is a brush made just for you at Brush & Co.


Frequently Asked Questions
What Others Are Saying...
Frequently Bought Together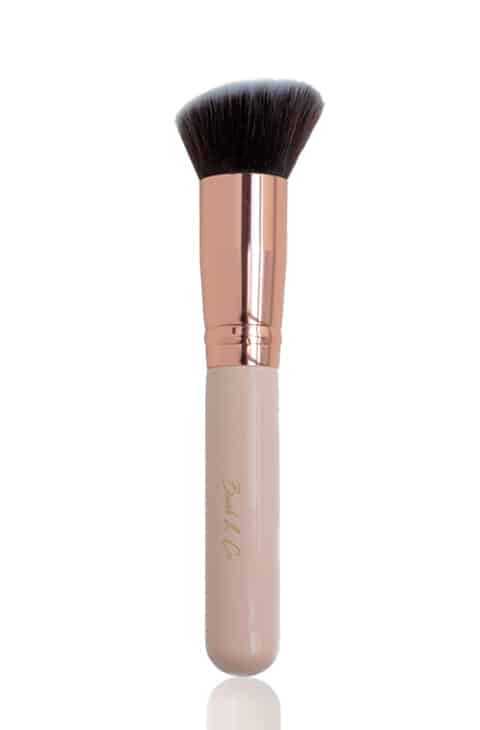 Angled Foundation Brush *
Out of stock
Email me when it's available