Lilac Luxe Blending Brush
Out of stock
Email me when it's available
Lilac Luxe 2.0 Blending Brush
Made of synthetic fibers
Brush handle has brush name for easier identification
Compact & lightweight handle for easier usage & movements
Best used with powder eyeshadows
Perfect fluffiness and size to blend away your eyeshadow flawlessly on your crease!
Kindly note that, single brushes order from Lilac Luxe 2.0 collection will not be packed in the Butterfly Box. For orders above RM100, it will be packed in our Brush & Co Peach Box. For orders less than RM100, it will be packed in our regular white box. Thank you!
Lilac Luxe 2.0 Blending Brush
Made of professional quality synthetic hair
Cruelty-free!
Brush is labelled with brush name & function so it'll help with your makeup application! (Great for newbies!)
Comes in the iconic, yummy lilac!
Our 100% cruelty-free brushes are elegantly designed, with luxurious quality and longevity in mind. Suitable for all skin types.
Intended for makeup beginners and enthusiasts as our makeup brushes are easy to use and superior in quality while staying at an affordable price.
Premium Synthetic Fiber
Our brushes are made of the best, most luscious synthetic bristles to ensure a pleasant & comfortable makeup application. We love being soft & kind to your skin.
A Brush for Everyone
Whether you're a beginner or a professional makeup artist, there is a brush made just for you at Brush & Co.


Frequently Asked Questions
What Others Are Saying...
Frequently Bought Together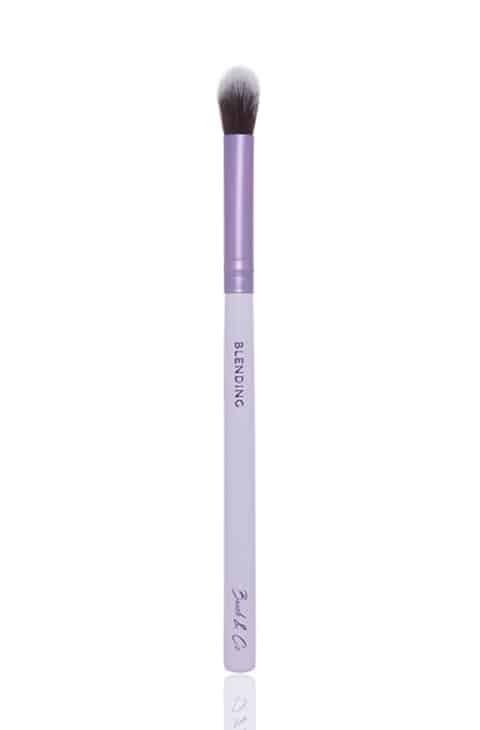 Lilac Luxe Blending Brush
Out of stock
Email me when it's available