Brush Wash - Coconut Vanilla
Brush Wash – Coconut Vanilla
Hurry! only 1 left in stock.
Say hello to our new yummy scent Coconut Vanilla that'll be sure to remind you of your favourite beach holiday!
Brush Wash is your new bestie when it comes to cleaning your dirty brushes & sponges. It is easy to use, with fast & clean result. 100g will last you months, depending on use.
It is recommended to wash your brushes bi-monthly or weekly if you're heavy makeup user!
100g
Instructions to use is given at the back
Watch our tutorials in our Instagram Highlights!
Brush Wash is made of safe ingredients that would help you clean your brushes within minutes. Its perfect to shampoo and deep clean your brushes so that it's safe to use on your skin!
Cleaning your makeup brushes is a MUST.
As important as looking beautiful everyday, it's even more important to make sure you keep the brushes CLEAN so you can keep your skin staying hygienic and healthy!
Your brush may collect dust and bacteria and imagine putting these toxins willingly onto your skin. Yikes! Also if you keep on using the same brush over and over again, product buildup on the brush hair won't help in a flawless makeup application.
How often should you clean your brushes?
Clean your brushes weekly! And store them in a closed container, instead of letting it out in the open air. (This collects dust)
At Brush & Co, we offer a makeup brush cleaning soap that will help you keep your brushes & sponge clean quickly.
Frequently Asked Questions
What Others Are Saying...
Frequently Bought Together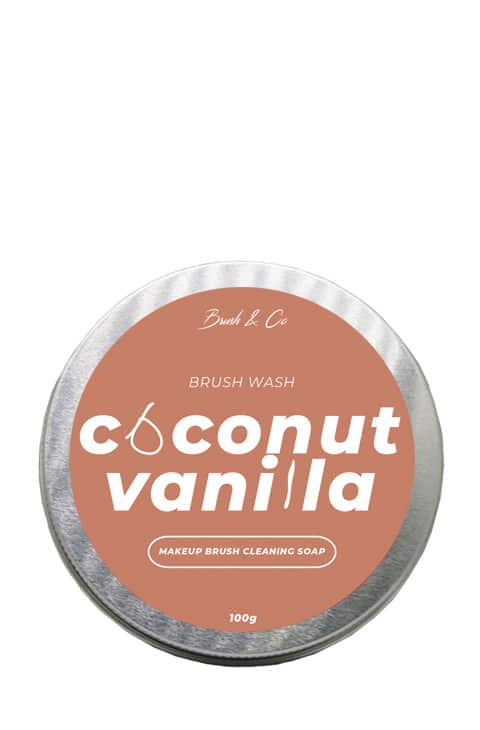 Brush Wash – Coconut Vanilla
Hurry! only 1 left in stock.